Background
The Outback Archives at Broken Hill City Library joined State Records' network of Regional Archives Centres in 1991. It houses around 40 linear metres of State archives from the Far West region as well as a Local Studies collection with a strong focus on mining.
Collection Policy
The Archives collects material relating to Broken Hill and the surrounding areas. This includes the records of  local organisations and individuals as well as local and state government bodies.
State archive Collection
The Archives holds a selection of records from local public offices such as Local Courts, Police and Schools as well as Local Government. It also holds a copy of State Records Archives Resources Kit.
Private Collection
The Library actively collects material such as phototgraphs, maps and other records relating to Broken Hill from community organisations, local businesses and individuals. It also has an Indigneous Archives which focuses on acadmeic readings, reports and books relating to the region.
Region Covered
FAR WESTERN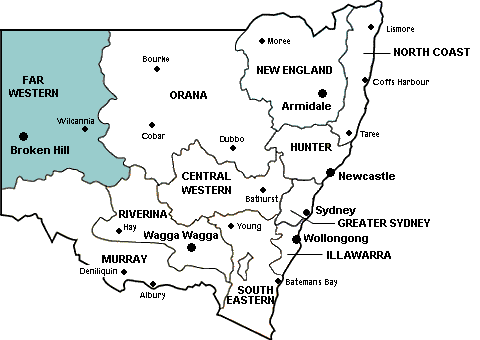 Opening Hours
Monday -Tuesday,
Thursday-Friday
9am-12pm, 1pm-4pm
Location
Blende Street
Broken Hill NSW  2880
Contact Details
Tel: (08) 8080 3460
Fax: (08) 8080 3479
Contact: Alison Wayman | Email: Alison.Wayman@brokenhill.nsw.gov.au  
Website: https://www.brokenhill.nsw.gov.au/learn/broken-hill-city-library
Postal: Broken Hill City Library
P.O. Box 448
Broken Hill   NSW   2880