Background
State archives have been held within the University of Newcastle Cultural Collections division at  the University of Newcastle since 1975.  The State archives component of the collection consists of approximately 600 linear shelf metres. The University has chosen to give particualr emphasis on the areas of health and education in its archival collections as this supports the work of a number of key faculties.
Collection Policy
The Cultural Collections division of the library, which incorporates the Archives, defines its role as protecting the documentary history of the University and its regional context for current research and for future generations.
State archive Collection
The State archive collection focuses strongly on the areas of education and health. The University holds an extensive collection of school records from the Hunter Region.
Private Collection
The Private collection reflects the research interests of the University and the history of the region. They maintain a blog and a flickr site which are used to promote the collection and make it accessible to a wider audience.
Region Covered
HUNTER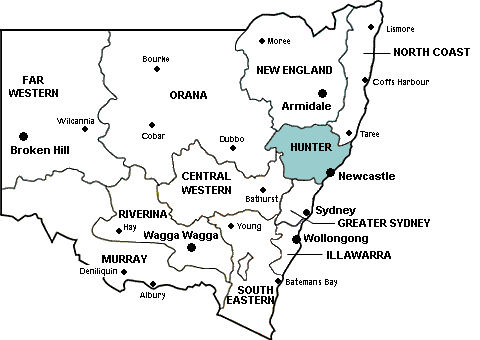 Opening Hours
Monday to Friday 9:00am to 5:00pm
Location
Level 2 Auchmuty Library
University of Newcastle
University Drive CALLAGHAN NSW 2308
Contact Details
Phone: (02) 4921 5354
Fax: (02) 4921 5833
Email: archives@newcastle.edu.au
Website: http://www.newcastle.edu.au/