Last Friday, Fiona and I attended the workshop "Developing a social media strategy for archives" at the Thinkspace media lab in the Powerhouse Museum. Hosted by Joy Suliman of the Powerhouse Museum, in conjunction with the Collections Australia Network, we came away inspired and full of possibility.
The Thinkspace environment is unlike any workshop or seminar I have attended. Using an interactive digital whiteboard proved to be much fun and got the participants moving around and communicating.
The workshop was also quite timely. Archives Outside has been online for around six months and we are about to hold our first 'official' blog strategy/planning meeting. Whilst we do meet regularly we both felt it was important to create enough content to find out if our initial goals are being met, if we are connecting with our audience,  if we are 'going in the right direction.'

What the workshop taught us:
Don't be afraid
That's the first thing to remember. Don't be afraid to participate in and contribute to the online world. It may feel bizarre at first: why on earth would anyone read your blog; what have you got to say; and what's this tweeting business about anyway? Believe me, it's a very common feeling. But once you get started and realise it's not a world wide web of scammers, spammers and critics but a helpful, collaborative community then there'll be no stopping you.
One of the first things that happened when I joined Twitter was a flurry of  "Welcome @staterecordsnsw!" and "@staterecordsnsw you might enjoy this – Twitter for Archivists" I started following other archives, libraries and museums and soon realised how much I could learn on Twitter about Archives 2.0 and about other cultural organisations. It was exciting to be a part of it and to contribute to it.
Be yourself
Very true. If you aren't 'you' online then you may find the going tough. Being 'you' doesn't mean sharing with the world every tiny morsel of yourself; you choose how much of  'you' to put online. Draw your own boundaries and limit how much of your personal life you want to include alongside your professional life.
Being online means that everyone else online can find you and read your posts, comments, tweets etc. Even your boss. Fiona and I are ourselves online but we also are aware that we are representing State Records NSW. In that respect, we keep the State Records NSW Code of Conduct policy foremost in our minds when using social media.
Be committed
Something else to be aware of is that using social media may not exactly fit into your position description. In fact, it's more than likely it won't be included at all. If you decide to go down the path of creating a blog or joining Twitter it's important to realise that it's an ongoing commitment. And you will need to work it in around your current workload. The Archives Outside blog, for example, is not a full-time gig. Although we'd dearly love to work on it more, we have to fit it in around our usual workload.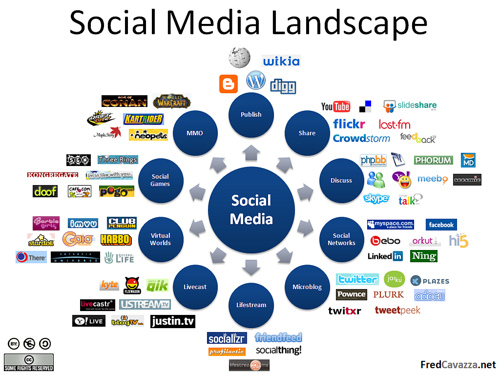 Don't wait for a policy
A prevailing factor amongst all the archival organisations attending was that not one had a social media strategy in place. In fact, it became clear in the session that if one were to wait for a social media policy to be developed before going "Archives 2.0" then it would be a long wait.
Approval by management
Even if you don't have a social media strategy in place, creating an online presence will still require management approval. Here at State Records we are lucky to have a director who is very much interested in all things Web 2.0 and both our managers were very supportive of our idea to start a blog.
Think outside the box
It's easy to get caught up in budgets and lack thereof  (a very common issue amongst the cultural sector) but one thing the workshop emphasised is that if you are going to develop a social media strategy don't get caught up in budget limitations (some social media doesn't cost anything but time).
Think of the goals you want to achieve by participating in social media: who is your audience and what is the purpose of said social media?
Is it to promote your archival collection or organisation; is it to connect with your peers (who is your audience); is it to make money; build relationships with other managers of archival collections, or archival researchers; or simply to entertain? If you are collaborating with your colleagues on using social media try 'brainstorming' a few ideas to get started.
Developing your strategy
Unfortunately Fiona and I missed the last half hour of the workshop – getting the work car back to the Kingswood repository before the gates closed became a top priority!
This is a great opportunity to see social media in action. Would anyone who participated in the workshop like to add their thoughts to the comments below? We'd love to know how the workshop ended…