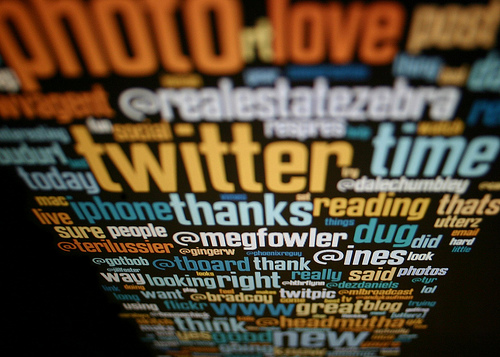 A quick search of  Twitter using the hashtag #archives reveals there are a lot of individuals and institutions tweeting and retweeting about archives on Twitter.  A fair number of archival institutions use Twitter as a news portal to disseminate media releases and updates to events, resources and services as  well as interact with users and other cultural organisations.  However, there are some more innovative uses being explored.  Here are a couple of examples I found in a brief search or two.
Scottslastexp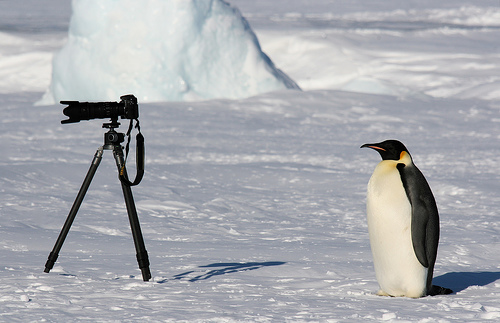 The Polar Museum at the Scott Polar Research Institute, University of Cambridge is using the Twitter account Scottslastexp to tweet updates to its blog Scott's Last Expedition on which it is publishing Scott's diary entries.
The idea to produce a weblog of the diary kept by Captain Robert Falcon Scott during the British Antarctic (Terra Nova) Expedition, 1910-12, ninety-nine years on from the date of the original entries was devised by Christopher Hughes.

Beginning with the entry for 26th November 1910, the blog will follow Scott's ill-fated expedition day by day until the famous final entry, probably written on 29th March 1912.
Kennedy1960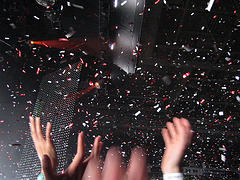 The John F. Kennedy Presidential Library and Museum is recreating the events surrounding John F. Kennedy on the Presidential Campaign trail in 1960  through the Twitter account Kennedy1960. They are using a mix of sources including scanned originals of documents,  details of scheduled events, excerpts from speeches and newspaper articles  to give a sense of the  atmosphere and events that were driving the campaign.
On the campaign trail with John F. Kennedy — 50 years later. Experience the day-to-day workings of JFK's road to the White House. A project of the JFK Library
#collectionfishing
A different example of engaging with archival collections through Twitter is the collectionfishing game being introduced by the Collections Australia Network. The rules of the game are fairly simple, a theme is picked and then cultural institutions and enthusiasts post items from online collections that fit the theme. They then tag the post with the hashtag #collectionfishing.  A search of Twitter using  #collectionfishing brings up some intriguing results. We have been playing the game lately.
Over to you
Do you have a favourite example of the promotion of cultural collections using Web 2.0? Please post below, we'd love to see it.
Do you think these types of promotion will be effective in the long term or are they short term distractions?