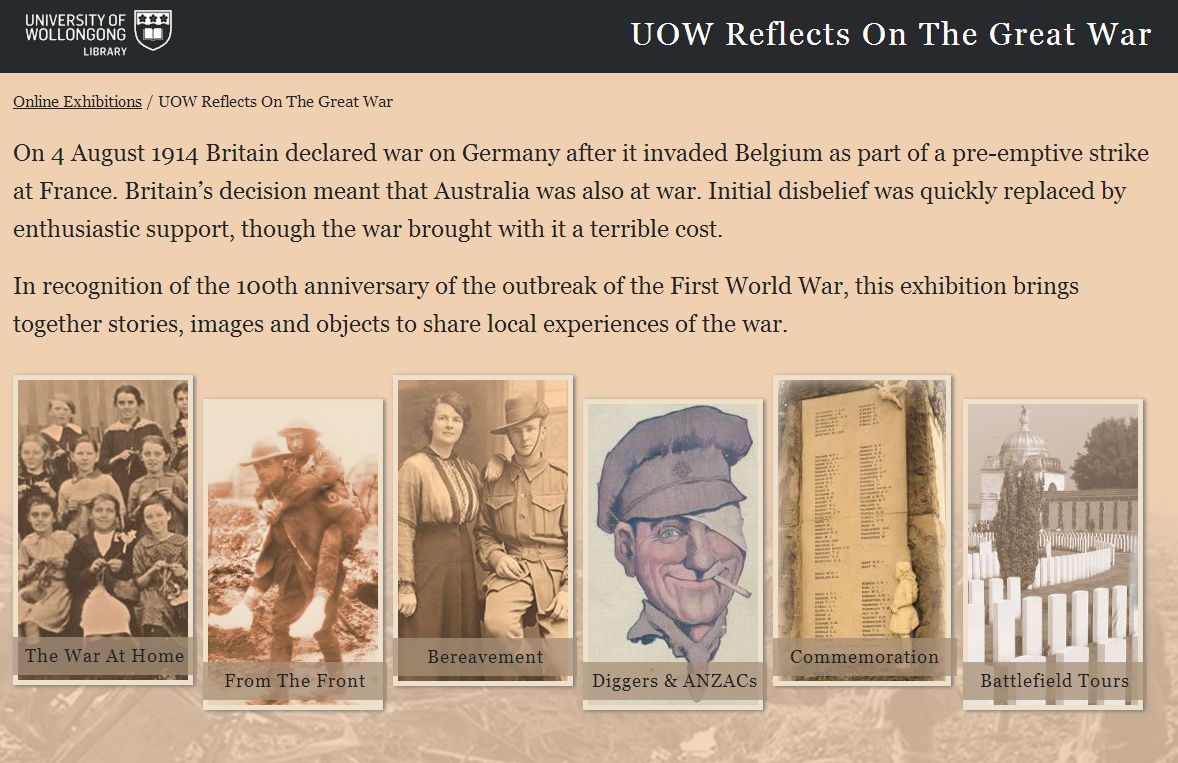 On Monday I attended the opening of the UOW Reflects on the Great War exhibition. The exhibition exists both online and in physical form form at the University of Wollongong Library and incorporates a public program of presentations. It runs from 25 August to 3 October 2014.
Stories from during the First World War will be shared via a series of presentations by local experts as part of an exhibition in recognition of the 100th anniversary of the outbreak of the war in 1914.

Hosted at the Panizzi Room, UOW Reflects On The Great War, draws on collections from the University library archives, the Illawarra Museum and other local collections.

Associate Professor John McQuilton, a co-curator of the exhibition, said the exhibition is intended for those who may have little knowledge of the war beyond Anzac and Gallipoli.

"The exhibition tells the story of the regional community during the Great War through artefacts, manuscripts, photographs and other materials. It shows the controversies and divisions evident during the war, and the cost of the war," he said.

"It is often forgotten that communities were faced with the fact that this war brought with it the death of the young on a scale hitherto unknown," he added.
This is highly recommended! Don't miss out!