With Australian Women's History Women's month fast approaching we thought this article from Charles Sturt University Regional Archives would be great to post in the lead up.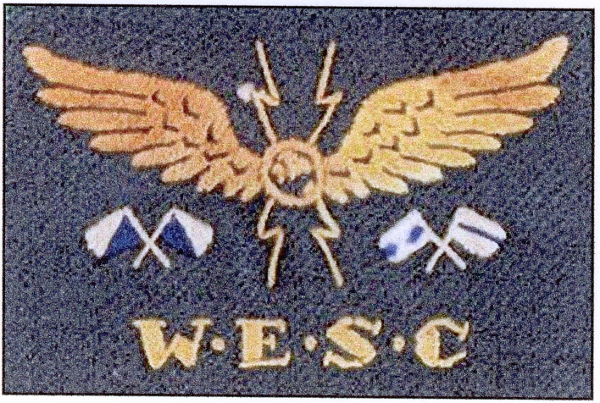 What is the WESC?
The Women's Emergency Signalling Corps [WESC] was established in Australia in 1939 and was a civilian voluntary organisation during World War II.  The WESC trained women in Morse code so they could replace the enlisted men who had vacated positions in post offices and other communication areas, although initially, owing to prejudices, they found it difficult to gain employment.
The Wagga Wagga branch of the WESC was formed in June 1940 by about 40 enthusiastic ladies with Mrs E Scott, from the Australian Hotel, as Commandant. After three and a half months training, recruits were required to pass the 10 words per minute "C" grade test before being admitted as a member, thus earning the privilege of wearing their "forest green" uniform.
Training rooms & membership
As the members of the WESC became highly proficient it was found necessary to open practice rooms in Fitzmaurice Street. Messrs A Soulus, H Paul, L Barrand and the Ven Archdeacon West assisted in making the rooms operational. It soon became apparent that they would need larger premises and they moved for a short period next to the Oxford Furnishing Company in Fitzmaurice Street; later they made their headquarters next to the Rose Marie Café in Baylis Street.
Membership of the WESC increased rapidly and by January 1941 most girls were able to transmit 15 words per minute and they practiced three to four times per week, as their objective was to attain 25 words per minute as quickly as possible. In October 1941, it was with regret that Mrs Scott resigned her position as Commandant because she was leaving Wagga; however Group Leader, Mrs E Partridge, accepted the position to lead the girls.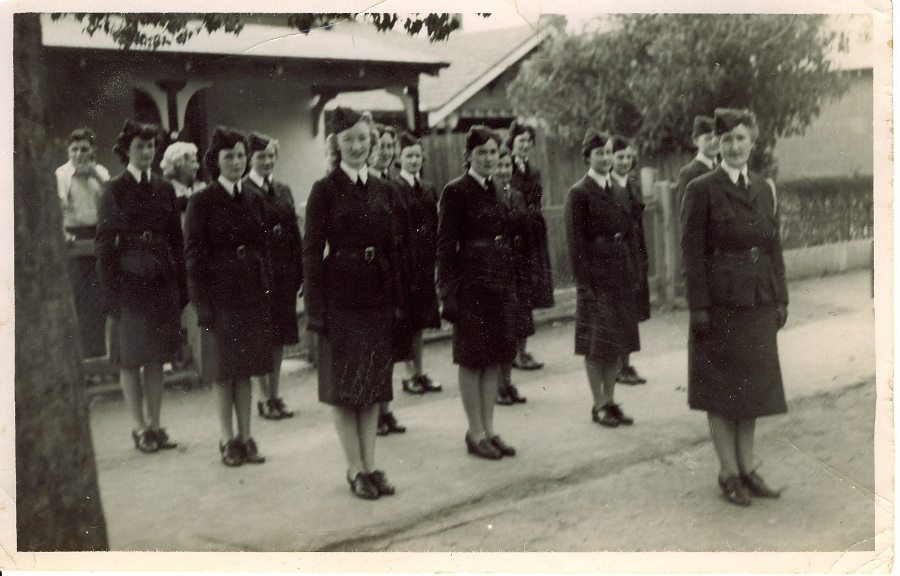 Drills  and Exercises
Mrs Partridge and her second in command, Mrs G Winter, travelled to Sydney to attend lectures at headquarters so that the latest methods of Morse code teaching and instruction could be passed on to tutors in Wagga on their return. Drill training was held in St Andrew's Hall and the signallers joined in many church parades, sporting events and Anzac Day marches alongside the Women's Australian National Service (WANS) and the Voluntary Aid Detachment (VAD).
The three groups joined together for field days and camps so that instruction, as well as social interaction, was beneficial to the members of the women's voluntary services. When petrol was rationed, the girls would either ride their bikes or march to the venue. On arrival, flag stations were formed and instruction was received in message and station procedure with Morse flag and Semaphore flag; when the flag stations closed, members attended lectures and practice in Morse key after which they marched several miles back into town.
Fund Raising
Like all women's voluntary services, fundraising was ongoing.  The WESC held dances, joined in the market days, picture nights and many enjoyable card parties which were held at the home of Mr and Mrs Partridge. Funds raised were used to maintain expensive equipment or were donated to various war projects.  The WESC celebrated their second birthday in July 1942 and a cake had been decorated in the corps colours; they also enjoyed a visit from Able Seaman Bruce Norman who had received tuition before he entered the Navy.
Training the RAAF
Free training was made available in Morse key and lamp signalling to men who were waiting for their "call-up" into the fighting forces. The commitment of the WESC members to tuition became even more intense towards the end of 1942 when the signallers undertook to train the RAAF Air Training Corps.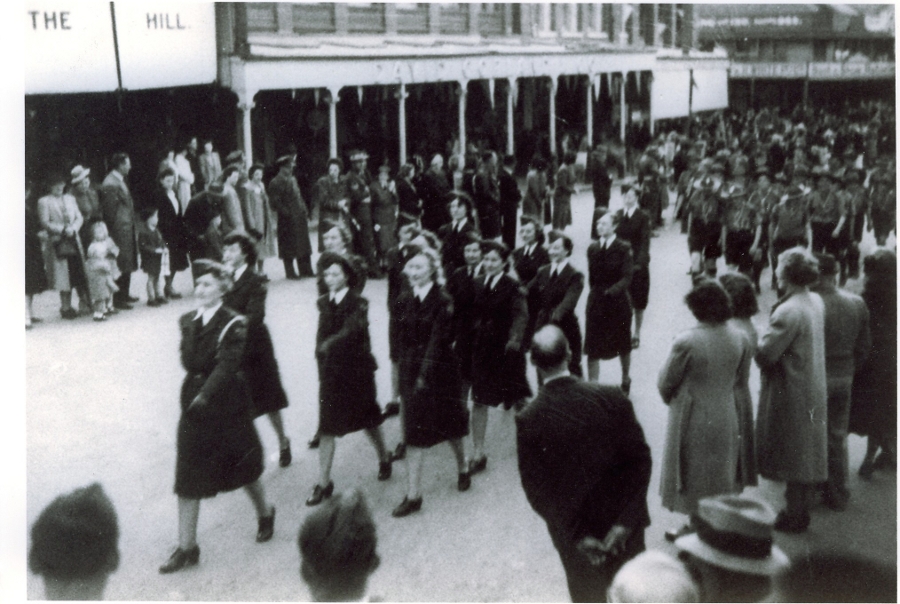 Instructresses were always needed to join the WESC owing to many of their members enlisting in the Women's Auxiliary Australian Air Force (WAAAF) and the Australian Women's Army Service (AWAS) where their natural aptitude and high competency was needed.  Women in the WAAAF worked in areas such as decoding, signalling and communications which required the technical knowledge they had received during their time in the WESC.
The WESC disbanded after the war.
 d'd' dit dah d' dah ["no further message"].
References:
The Daily Advertiser June 1940; 23 Apr 1941; 12 Dec 1943; www.skwirk.com.au
The Daily Advertiser 30-31 January 2010;
What you need to know about Charles Sturt University Regional Archives
Opening Hours
Monday to Friday
9:00 am – 5:00 pm
1st Saturday of month
10:00 am – 3:00 pm
(Closed Public Holidays)
Location
The Blakemore Building on South Campus of the University, access can be gained via College Avenue or Hely Avenue.
Research
Members of the public are welcome to visit the search room where professional archival staff can assist with enquiries. For those people unable to visit the archives in person, staff can provide a research service for straight forward enquiries for a fee of $55.00 per hour including copying and postage. 
Contact Details
For further information please phone 02 6925 3666, email archive@csu.edu.au, or visit our website at www.csu.edu.au/research/archives for a full listing of holdings and more detailed information.