Sharing the love with links.
Where next for open data?
It's been a big year for the UK government's open data agenda. Chris Yiu reviews what's been achieved and asks what needs to

happen next.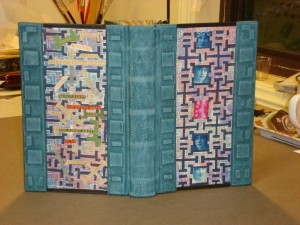 Text and Texture – Contemporary design bindings of the novels of Patrick White
Archives Outside contributor and Conservator Jill Gurney and Powerhouse Museum Conservator James Elwing both have work on display in this exhibition. Definitely worth taking a look!
WHEN: Between Monday 13 August andSunday 28 October from 09.00 to 05.00

WHERE:

State Library of NSW Shop, Macquarie Street Sydney Sydney 2000
Contact: 02 9273 1611
Opening Hours: Monay to Friday 9am to 5pm Weekends 11am to 5pm
Other Services: Air conditioned, Disabled access, Food outlet, Public toilets

COST:Free

MORE INFO:Anne Eagar 02 94810110
eagarl1@0-tusnet.com.au
The role of digital media in cultural heritage institutions
An interview with the Director of Web and New Media Strategy at the Smithsonian Institution
We say that the web, technology, the Internet, are important, but too often, an impartial observer would logically conclude that we can and should be doing more. We say in our Smithsonian web and new media strategy that "some re-balancing of resources and priorities will be required."
Finding your way around the Dictionary of Sydney
…the first in a series of posts designed to give our readers a bit of a guided tour around the Dictionary, and to help readers get more out of the site. There's a lot more in there than you may think.
The latest from Historypin
Internal Street Views, a trip to Egypt and votes for women

…our first ever pin from inside the White House, of a reception in honor of Martin Luther King, Jr. Here are some more famous visitors, Princess Diana and John Travolta, dancing in the main entrance hall of the White House…
Want to connect with other archives?
Here are some links from Wikipedia to get you started.
Gamers beware! Especially those in corsets
The Simothsonian has found some helpful tips for those playing games in the 'old days'. And indeed
Are video games making us violent? Is all that screen time playing Angry Birds bad for us? Are we becoming lazy and inferior beings? Concerns about how we spend our leisure time are so 21st century, but an 1889 catalogue of Milton Bradley's finest toys and games reveals the anxiety is rooted in history.
And for the ladies
The new corset with elastic material promises to maintain "the dainty waist of the poets" without contributing to the "perishing of the muscles that support the frame."

Read more helpful tips for game playing
The Postcard Photographs of George Kelly Photographer Dungog
Album of Dungog Postcards by George Kelly Photographer Dungog (c1905-1915), with correspondence on verso of postcards from Edie Kelly (Dungog) – daughter of the photographer George Kelly to Miss Gertie Alder (Hamilton) 1908-1914. Originally in possession of Mr Brian Alder, and given to Mr Ian Clucas, and deposited by him with the University of Newcastle's Archives on the 15th August 2011.

Check out this digitised collection

NB Quite a few pics here for the rail buffs.
International Council on Archives Congress 2012 – A Climate of Change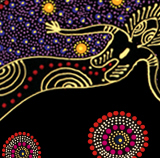 Last but definitely not least the full papers and abstracts from The International Council of Archives Congress – 2012. A tresure trove of insight and inspiration.