The end of the year calls and we'll be having a break here at Archives Outside… but, never fear! It does not mean an end to all your fun. We wish you all the best and thank you for all the brilliant knowledge, facts and fun you've contributed in the last year.
A virtual holiday tour
(goes nicely with those virtual boxes of chocolates)
Although there should never be anything virtual about chocolates…
We recently came across some wonderful travel brochures hidden in the deep, dark depths of our catalogue and managed to curate some digital galleries for your viewing pleasure (more to come in the New Year).
While browsing this holiday brochure you immediately sprang to mind because some of the photos in this brochure may look familiar to you.
Can you spot which ones are on Flickr and in Photo Investigator? Happy hunting and see you next year!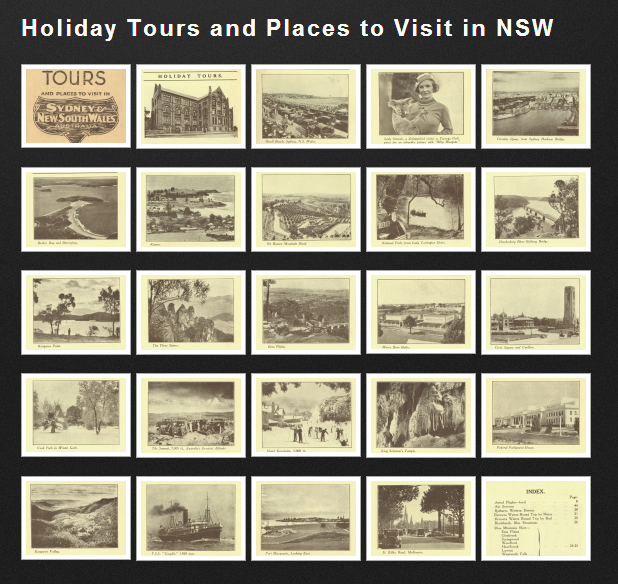 Most viewed 10 posts/pages for 2012
1. Did you watch Underbelly last night? Check out some real life mugshtos of the razor gangs (still)
2. Useful tips for reading handwritten documents
3. Conservation Tip 5: Removing mould from records and archives (it was definitely a wet year)
4. Australian soldiers in black and white
5. Digitising your collection – Part 1: Project Planning
6. Conservation Tip 3: Removing blood from documents
7. What are your tips for dating photos?
9. Digitising your collection (PDF download)
10. Social media strategies for archives – what we learned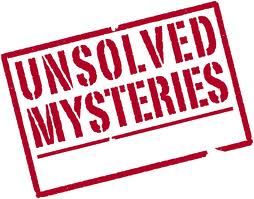 Congratulations to all of our photo sleuths this year who have solved many a mystery! Here are a couple of cases in the "unsolved" category from this years Moments in Time series.